This week we continued working on our sites, and we also started to get more into our adwords campaign.  We had to create an ad, and post it for our classmates to critique, and offer suggestions for improvement.
I really enjoyed this weeks lessons, and I can really see the benefits to using an adwords campaign to help boost traffic to my site.  In the past, I always thought it was better to just try to drive traffic to a site organically, but I can see that the approach needs to be a balance of utilizing adwords, while working on improving the SEO.
I'm interested to see where the class goes in the upcoming weeks, as we continue to work on our sites, and start tracking the traffic that is coming to them.  I am really enjoying this class, and can see many applications for the business I created, as well as other businesses that I am associated with.
Here is my ad, as it was written out for the campaign:
Dental Laboratory Instant Adhesive – Cyanoacrylate
http://www.lasvegasdentalsupply.com/store/
The best Instant Adhesive you can get for your Dental Laboratory!
It hasn't been launched as an actual campaign yet, but I'm assuming it will be in the next week or two.  In the meantime, here are a couple of photos of what the preview of the ad looks like: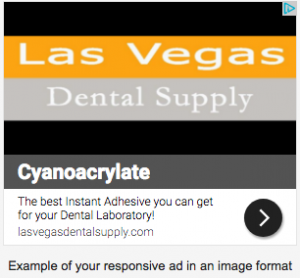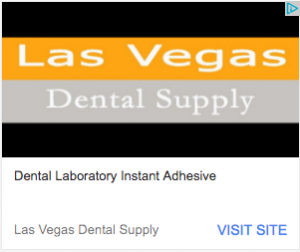 We'll see how things go in the next couple of weeks.  In the meantime, if you need any glue, feel free to go check out my store, and buy some!